Our Expertise
Build & Unify Your Business Operations Seamlessly
Collaborate with the leading IoT player of today to create impactable smart technology of the future.
Our solution is capable of adapting to different environments by connecting right from Legacy to advanced devices, Sensors and data processing. All particularly crafted for your business needs and tailor-made for seamless operations across verticals.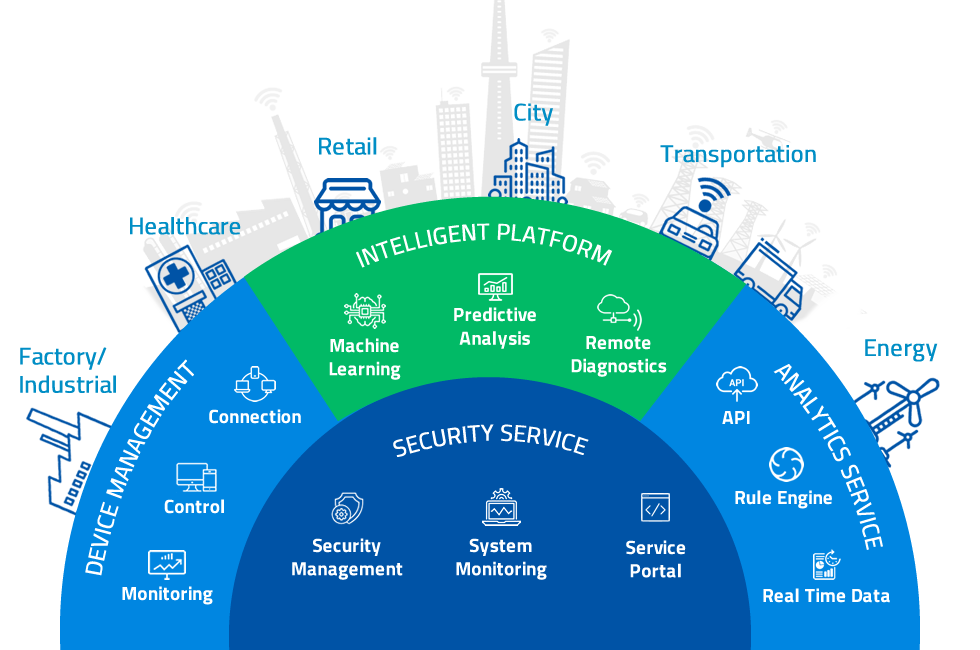 User Benefits
Business Owners & System Integrators
Collecting insightful data for predictive maintenance, accounting and cost saving.
Original Equipment Manufacturers (OEMs)
Gathering failure statistics, planning improvements to machine design & development.
Servicing Companies Engaged in Repair & Maintenance (O&Ms)
Maintenance scheduling and management of consumables/replacement.
Industrial Benefits
Schedule maintenance of
geographically distributed assets
Data driven analytics for timely
informed decision-making
Real-time monitoring and 100% visibility
of the asset for instant remedial action
Maximize asset uptime and efficiency
by predictive analysis
Minimize operational cost by
remote diagnosis of assets
Fault identification & troubleshooting
with vertical application platform