Trinetra T-Sense, a leading IoT solution provider, can provide custom-made tightly integrated solutions hosted on a universal platform, to match up with the client's needs. With our project management approach and Domain Expertise, we provide high quality end-to-end support to make the solution, accelerating ROI for our customers and enabling the customer to focus on their core business.
The solution we provide is based on our universal IoT platform which enables automation to simplify complex tasks. Sensors enable the interconnectivity between assets and equipment being monitored for automated data sharing which is further used for analysis to measure the performance of the machine and for better decision making. This is a IoT based Smart Factory and Machine monitoring solution that upgrades to Industry 4.0. A machine monitoring solution was developed for connecting both the hydraulic press machines and mechanical press machines of an industrial client.
Solution developed for metal press machine monitoring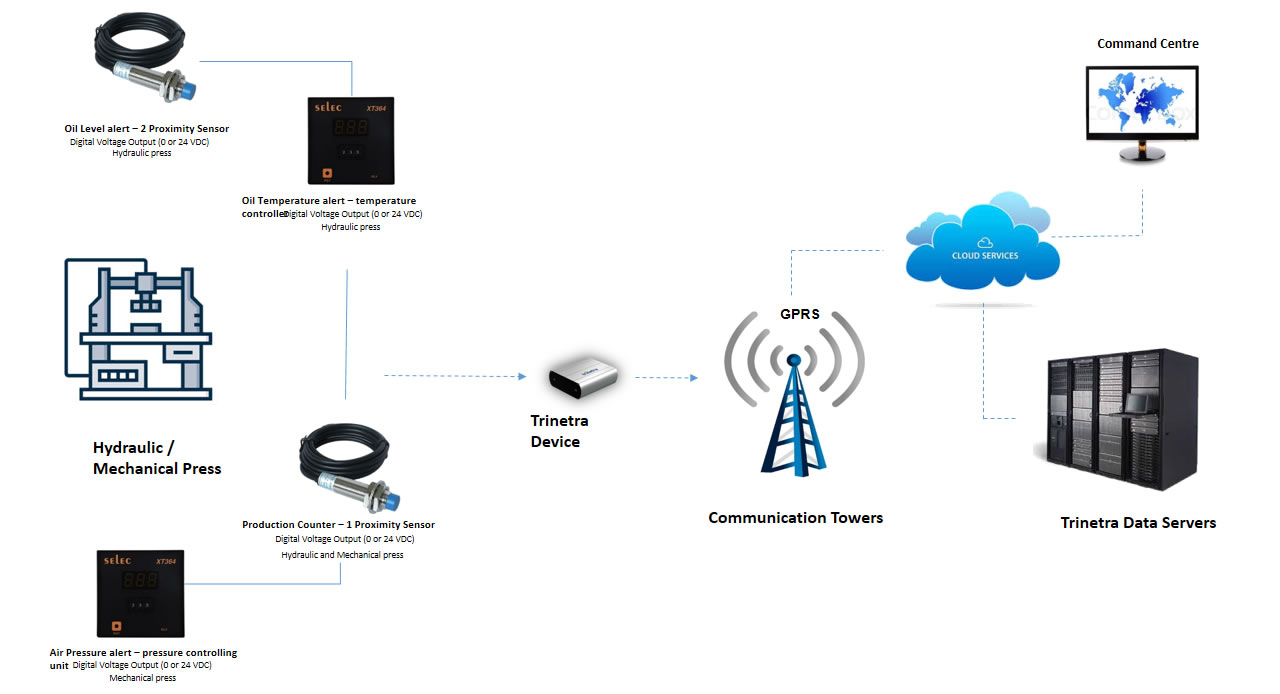 Solution meets Requirements

Real time information of Oil temperature and Oil level

Monitoring efficiency and production from remote location

Key parameters analytical information

Instant faults notification and diagnostics

Improving performance

Automated Solution
---
Value Addition provided by the IoT platform
Platform to monitor various types of assets
Effective maintenance
Faster time of overall deployment
Fault Notifications in real time
Improved Customer Service
Maximized Productivity
Reduced Operational Costs
With this solution, factory operations are made not only intelligent but cost-effective too. Data management and analytics is enabled in real-time with alerts and graphical information providing crucial insights. This system offers easy compatibility with existing infrastructure, to manage remote and distributed assets, enables comprehensive equipment management as per the business requirements and scope of the project.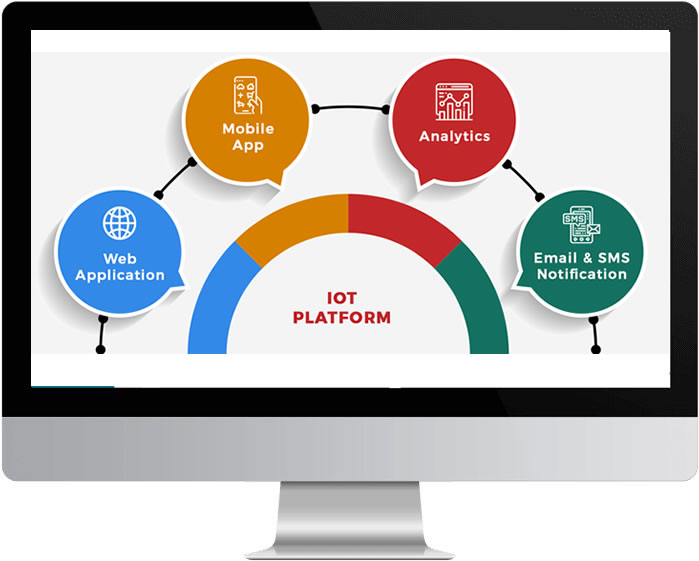 ---
To deploy a metal press machine monitoring system and improve your equipment's efficiency.
Get in touch with us