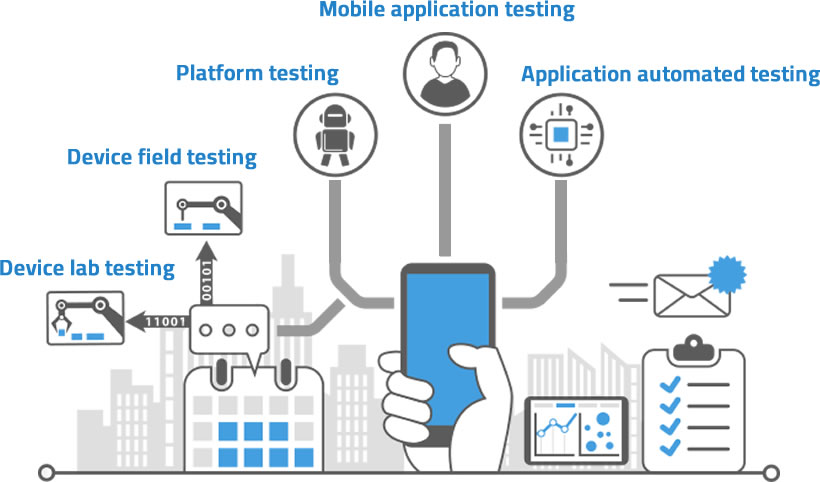 Device lab testing (manual/automated) ensures you that applications and its functionality work smoothly in real world conditions.
Device field testing uses proven testing methodology to validate devices end-to-end in live networks.
Platform testing is a type of software testing to verify whether the system works properly on the required platform or sub-system.
Mobile application testing is done to ensure the application software developed for hand-held devices proves its functionality, usability and consistency.
Application automated testing is done to test and compare the actual outcome against the expected outcome using a software testing technique.